In 2019, we defined

a new strategic plan that reinforces all

our capabilities.
Message from the Chief Executive Officer
of Grupo Financiero B×+
To our shareholders and employees,
2019 was a challenging year, which tested our adaptability to face several scenarios which took place in Mexico and the world.
Supported by our strengths, at Grupo Financiero B×+ we closed the year with sound results. Compared to 2018, the group increased gross profit by 18.6% (without considering the non-recurring event of 2018, an asset's sale), maintaining the positive lever of income and expense.
In Mexico, we went through circumstances that generated great uncertainty and thus, caused a decrease in the level of investment, practically zero growth in the economy, a significant drop in the demand for credit and pressures on past-due portfolio. Moreover, in January there was a fuel shortage, the railways' blockade in Michoacán, problems surrounding the Pemex production and the USMCA negotiations, among others.
On the other hand, we experienced positive measures, such as fiscal discipline and the economic package for 2020, as well as the agreement to develop our country's infrastructure.
The international situation was characterized by episodes of volatility that mainly diminished world growth; consequently, some central banks in different countries relaxed their monetary policies. The United States of America and China intensified their trade war, Brexit remained uncertain, tensions in the Middle East increased and in Latin America, the surprising result of Argentina's elections, together with protests in Chile, were factors that complicated the panorama and left their mark in 2019.
In this context, all of us who are part of Grupo Financiero B×+ renewed our commitment to promote and conclude our 2014-2020 Strategic Plan. With great satisfaction, I can affirm that we completed it a year earlier than planned and fulfilled all that was promised.
In 2019, we celebrated our first 15 years of operations. We strengthened our technological platforms by incorporating the digital token and the use of CoDi® into our B×+ Móvil app; we were one of the first financial institutions to adopt it. In this regard, we also included new features in our B×+ Online Banking that simplify our clients' operations.
We increased our deposits by 28% compared to 2018, closing at $36.7 billion pesos. Our portfolio grew 6.4%, result above the market. It is worth noting the growth in placement of Arrendadora B×+ with $2.2 billion pesos, as well as the mortgage portfolio increase of 21%.
2019 marked the beginning of a new vision towards new horizons, which will entail continue working with renewed commitment, passion, good coordination
and optimism.
Seguros B×+ increased the issuance of premiums by 22% and technical profit by 46%, which indicates that three years after its incorporation, we have advanced in the company's transformation process, evidenced by the 300% growth in net result.
Aiming to grow and to be a strategic player in the financial sector, in 2019 we built the new 2020-2025 Strategic Plan that is the continuation of the previous one, in which we established very challenging and aggressive objectives that have generated high value for our clients, employees and shareholders; today, they are a reality.
In addition to this plan, in 2019, after months of introspection, work sessions and a deep analysis, we discovered our purpose: to enrich people's lives. This declaration is our raison d'être and our ultimate goal as a group, which provides a course, direction and cohesion to our new Plan. In this exercise, we redefined our three values: loyalty, integrity and boldness. These elements will trigger the evolution of our group's organizational culture.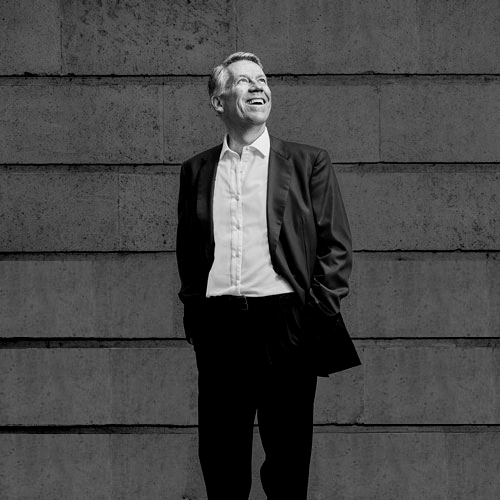 As part of our Plan, we defined our strategic business model and the future implementation environment. We outlined four strategic pillars: the first one refers to Business based on the Client relationship and implies our main products and services' offer, crucial to continue growing. The second corresponds to our businesses based on the Product specialty, which has specialized sale forces and that supplements the group's offer to our clients.
The third one is inorganic growth, in which we will be on the lookout for acquisition opportunities as we have done since our foundation. Finally, the fourth pillar refers to infrastructure and support services, key pieces to achieve our business objectives.
We are convinced that the new Strategic Plan, our purpose and values will be key elements to continue the path of sustainable growth that has characterized B×+ since its foundation, 15 years ago. Today, we continue to build and strengthen an organization with purpose.
¡Ve por Más!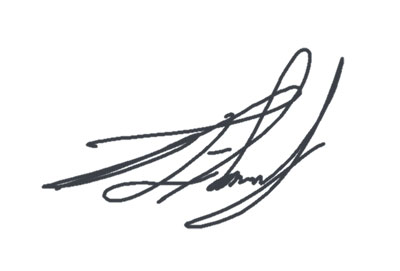 Tomás Ehrenberg AldfordChief Executive Officer
of Grupo Financiero B×+