2019
An Organization
with Purpose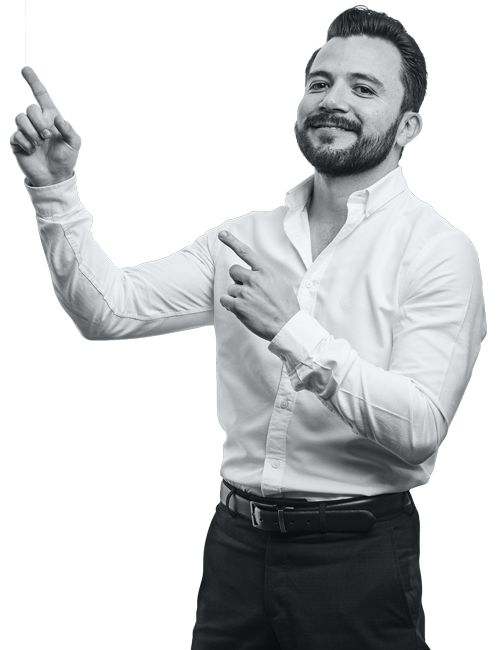 Caminando juntos

durante las grandes satisfacciones y los éxitos

In 2019 we began a process to evolve as a group and become an organization with purpose, which is in continually strives for innovation and anticipates clients' needs to generate long-term relations.

Thus, Grupo Financiero B×+ became one of the first financial institutions to work under an ideal that is able to inspire every member of the organization, and furthermore, every person we interact with.

Our purpose is to enrich people's lives; we discovered this vocation after months of introspection, of a deep analysis of our business model and what we aim to accomplish in the following years. We enrich beyond monetary value by aiding them to achieve life projects, believing in abilities and talents; in ambitions and dreams; walking together through the greatest satisfactions and successes.

We strive to enrich every person we interact with, women and men, employees, shareholders and clients, their families and communities; accompanying them, step by step with genuine interest to improve their wellbeing, during the crucial moments that define life.

Along with our purpose, we defined our new values:
Loyalty, because we believe that trust is necessary to build lasting relations; we encourage dialogue, teamwork and pride in what we do.

Integrity, we believe in behaving with sincerity to generate a positive impact. Hence, we do the right thing, are honest and accountable for our actions.

Boldness, we aim to innovate to become a cutting-edge institution. We challenge status quo, seek different approaches to get things done, exceed expectations and, unquestionably, we dare to go further.
We renewed the commitment to be strategic allies for our clients.
In this context, we endeavor to maintain our growth rate and keep developing technological tools to simplify operations for our clients.
To improve our clients' assets, we expanded our offer of Investment Funds, highlighting the incorporation of dollar debt instruments that supplement the portfolio, in order to provide a vast range of investment options according to investors' profile, ranging from the most conservative to the most aggressive.
Our derivatives' offer has allowed us to introduce the first operations to hedge rates in pesos and dollars, presenting sophisticated solutions for the preservation of our clients' resources.
We strengthened our B×+ Móvil applications (APP) by incorporating the digital token and CoDi®, as well as a large number of digital solutions for our clients, both individuals and companies.
Moreover, we integrated into our solutions' offer point of sale terminals to receive payments in North American dollars and we launched the mobile device that, through an application for smartphones, accepts card payments. In addition, we developed a package for small and medium-sized companies to optimize their operations, facilitate payment processes and accounting management.
We consolidated our prestige in the economic, financial and business sector due to the economic and stock market assessments that we generate. We especially promote financial culture in the media. We continued to impart seminars for journalists to professionalize their articles, which improves the information that reaches the general public. We opened more spaces in radio, television and press, including the launch of our Tendencias B×+ magazine, where we share our economic, stock and financial culture analysis.
Additionally, we got closer to clients and the media throughout the Mexican Republic to present regional studies, highlighting the sectors with the greatest investment potential. We renewed our commitment to be strategic allies for our clients to provide the financial solution they need, at the right time and with personalized instruments.
Our values
Loyalty
We believe that trust is necessary to build lasting relations; we encourage dialogue, teamwork and pride in what we do.