Message
from the Chief Executive Officer of Grupo Financiero B×+
To our esteemed shareholders and employees,
Despite the environment and challenges we faced during 2021, we demonstrated once again our resilience and ability to maintain our growth rate, increase market share and remain focused on our strategic goals.


The global economic recovery lost vigor at the end of last year, mainly due to issues such as bottlenecks in supply chains, the rise in contagions and problems in the Chinese real estate sector, among other elements.


Additionally, some of the most important Central Banks of the world, including the Federal Reserve of the United States, began to withdraw monetary stimulus in order to combat inflationary pressures of a magnitude not seen in decades. Consequently, all of the above prompted a volatility increase in the financial markets.


Mexico was not exempt from this situation. Activity contracted during the third quarter and closed 2021 with growth below what was initially projected. Moreover, investment levels, which are low in relative terms and will be for a long time, may begin to impact the economy's potential growth in the coming years. In addition, inflation reached record levels not seen in 20 years, which led the Bank of Mexico to begin an upward cycle in interest rates since last June, that most likely, will extend into 2022.


Although the outlook continues to be challenging, we discovered opportunities on the horizon. A fundamental element is the progress in vaccination that will favor economic reopening. On the other hand, it is estimated that the United States economy will grow above its potential during the next two years, creating benefits for Mexico that could be multiplied due to the USMCA and the rearrangement of value chains. Without a doubt, another issue is the stability of public finances; even the largest credit agencies reaffirmed the rating of the sovereign at the end of last year.


Within this environment, at B×+ we adapted and faced adversity. This year we focused on four key points for success: the first, to preserve the integrity of all employees. Second, to be closer to our clients in order to understand their needs and anticipate their financing and investment requirements. Third, to provide special follow-up to the past-due portfolio, which allowed us to maintain levels of capitalization, solvency and cash flow. Finally, to monitor the policies' claims rate in our insurance business, anticipating possible contingencies.


Looking at 2021 from an overall perspective, we conclude that we delivered positive results; we gained market share, we increased 10.3% our portfolio, reaching $52.69 billion pesos, and we highlight our proper management of the past-due portfolio that allowed us to contain its inflows and close the year with a delinquency rate of 2.91% in Banco B×+.


Regarding traditional deposits, we had a very significant performance, reaching $42.12 billion pesos in balances at the end of the year, which represented an increase of 28%, also with an improvement in market share. In the stock brokerage business, we reached revenues above the previous year, close to $548 million pesos, highlighting revenues in the Exchange Rates Market, Derivatives and Investment Funds.


Arrendadora B×+ closed an annual placement of more than $2.00 billion pesos, with a net profit of $144.8 million pesos.


We faced a great challenge in the insurance company, mainly due to the claims generated by the pandemic. Since 2020, we have prepared by controlling the expenses to face this emergency and as a result, by the end of the year we issued $3.14 billion pesos, which represents a 9.6% increase.


All the aforementioned results allowed us to improve the efficiency of Grupo Financiero B×+, thanks to the dedication and contribution of the entire team that makes up this great institution.


I am very proud to state that, in addition to our financial achievements, in 2021 we obtained the "Great Place to Work" certification; hence, complementing our purpose to enrich people's lives.


With a clear path, we have made progress on the fulfillment of our 2020-2025 Strategic Plan. In order to strengthen it, we incorporated more functionalities to our digital platforms, B×+ Online Banking and B×+ Móvil, and we have a greater transactional nature with our debit cards. We launched a very strong new family of B×+ Investment Funds with open architecture, as well as new insurance coverage and protections in several scopes, such as medical expenses, life and construction.


During 2021, we worked with passion and coordination, developing our skills and abilities to continue strengthening Grupo Financiero B×+.


Thanks to the commitment of the entire B×+ team, we will continue to adhere to our strategic plan.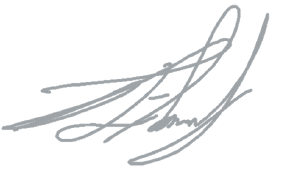 Tomás Ehrenberg Aldford
Chief Executive Officer
of Grupo Financiero B×+