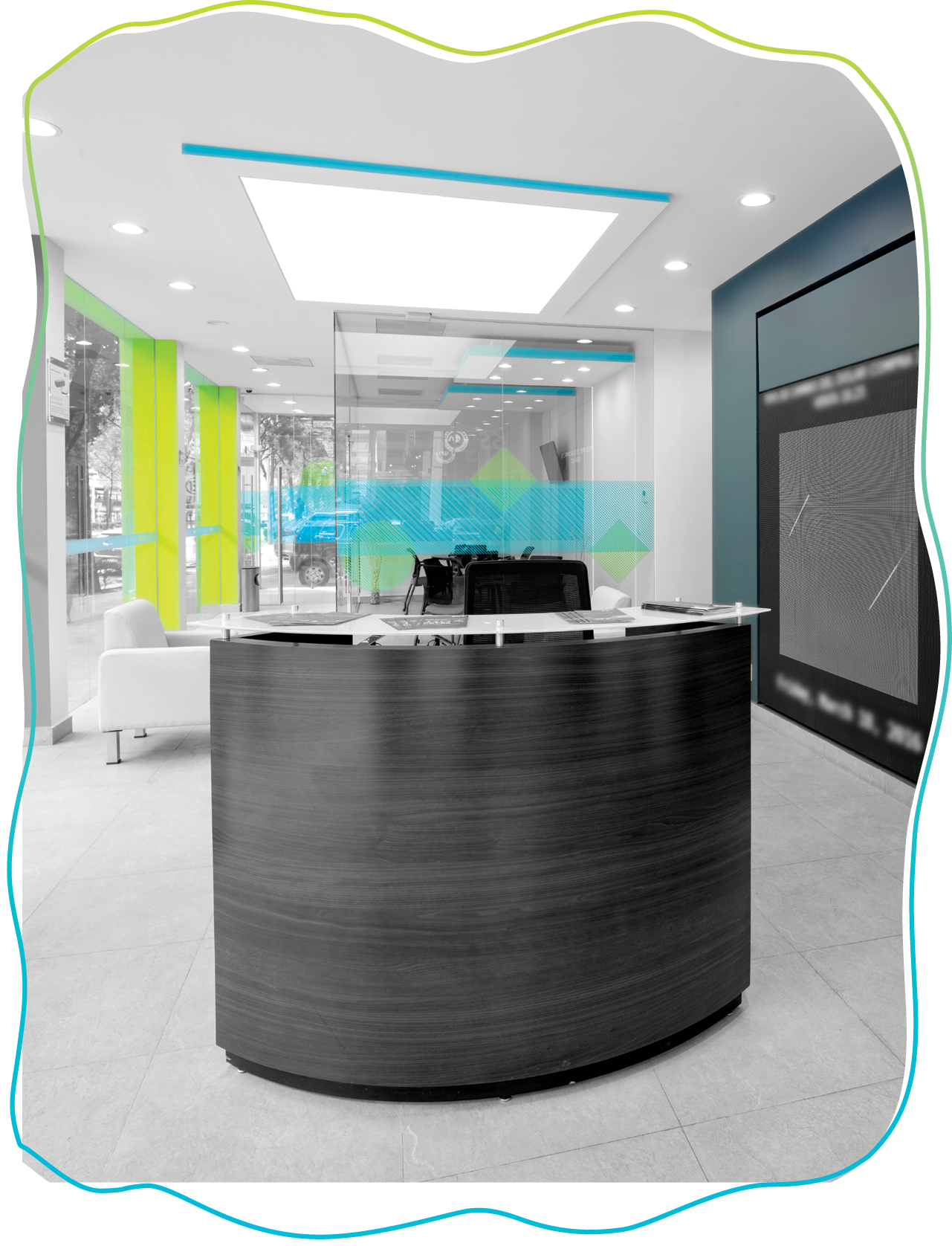 Since the beginning of the year, the Business Continuity Operating Committee was installed permanently and, from that moment, it had two tasks: preserve the health and integrity of all B×+ employees and provide all the necessary tools so that the teams could optimally perform their duties. These measures had a single goal: to be closer to our clients.
The swift reaction allowed us to establish remote work schedules and, since their implementation, on average 80% of the group's members work from their homes. For those employees whose functions necessarily require their attendance to the facilities, we adapted and integrated the best sanitary conditions to create safe workspaces.
Undoubtedly, enhancing the team's skills and abilities was a essential element in 2020. We provided more than 45,000 hours of online training; noteworthy topics were: Business Continuity, ARCO Rights, Prevention of Money Laundering and Terrorism Financing, Ethical Values, Integrity and Code of Conduct and the lessons granted by the Mexican Association of Securities Intermediaries (AMIB, for its initials in Spanish), among others.
To progressively encourage the creation of a financial culture in our country, we reinforced the generation and dissemination of content. We continued participating in the National Financial Education Week that CONDUSEF (National Commission for the Protection and Defense of Financial Services Users, for its initials in Spanish) organizes every year with the ABM (Association of Banks of Mexico, for its initials in Spanish). We contacted different universities and national and international associations to share current issues, such as the importance of personal finance or ethics in communication.
In 2020, continuing the activities we carried out in 2019, we prepared to adhere to the Principles for Responsible Banking in the not-too-distant future.
With great pride, this year we collaborated once again with the John Langdon Down Foundation, dedicated to promoting human rights, dignity and the potential of people with Down syndrome, improving their quality of life.